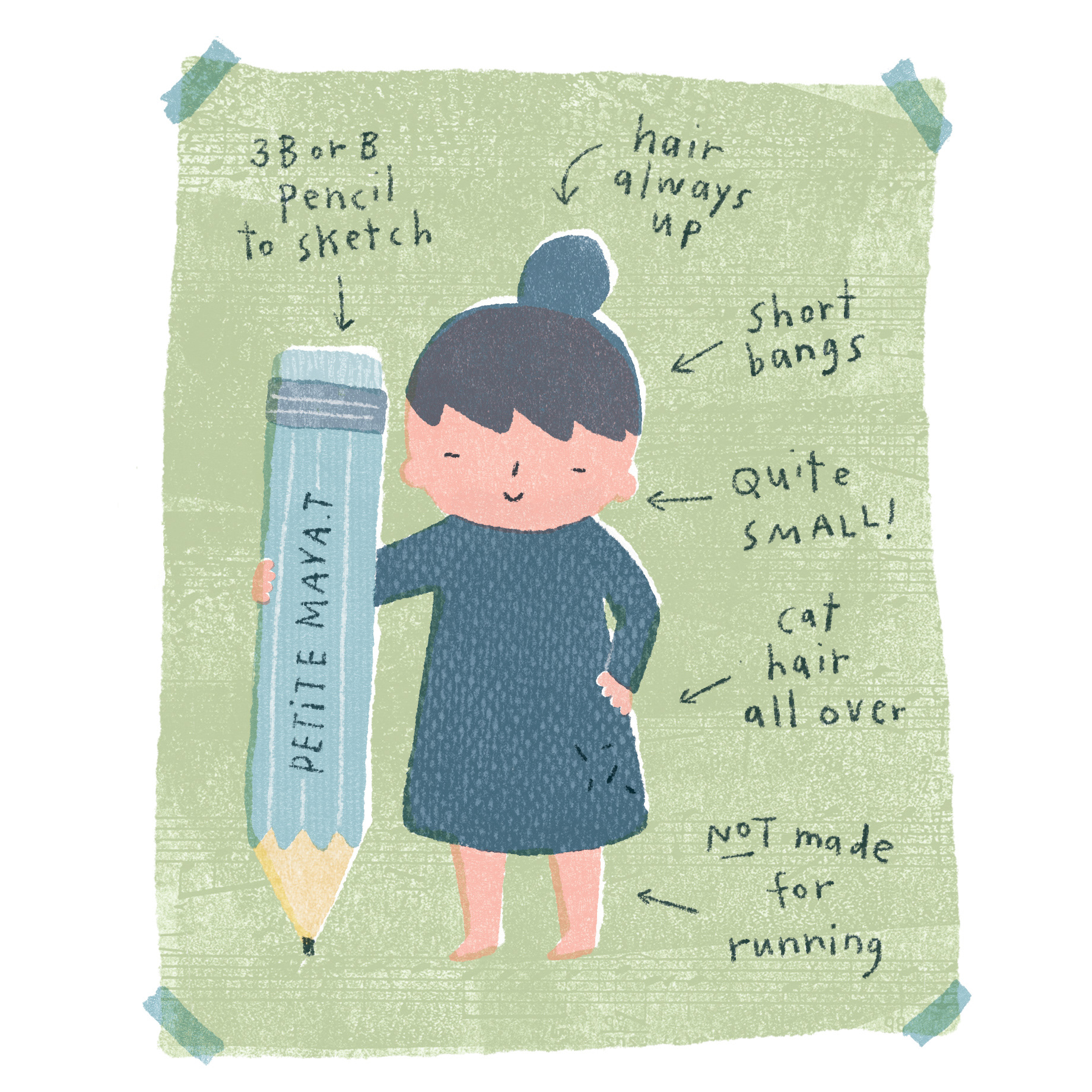 petite maya.t
illustrator & book designer & crafter
Hello, I'm Maya!
And yes, I am petite (but bigger than a pencil)

My life and work is a never-ending happy project, striving to add a small piece
of happiness to everyone's day with a smile or laugh. 
I illustrate and kind of write
picture books,
 while working as a designer during the day for Walker US. 


When I'm not designing, illustrating, or thinking about children's books,
you can find me baking desserts, eating ice cream, or searching
for the perfect scone just outside of Boston.

Please feel free to reach out about children's book related illustration or design projects*.
*However, I cannot take on commission work for self-publishing projects.
petitemayat@gmail.com 

--------------
petite maya.t
イラストレーター
児童書ブックデザイナー

チャーミングで笑顔になる作品が目標
連絡はこちらまで petitemayat@gmail.com 

--------------



BOOKS
The Bear in My Family
(2020, Dial Books)
Dandelion Magic
(2021, Dial Books)
CLIENTS 
Penguin Random House, Chronicle Books, Illustoria
RECOGNITION
Cheltenham Illustration Awards 2018
Ilustrarte 2018 - pre-selected