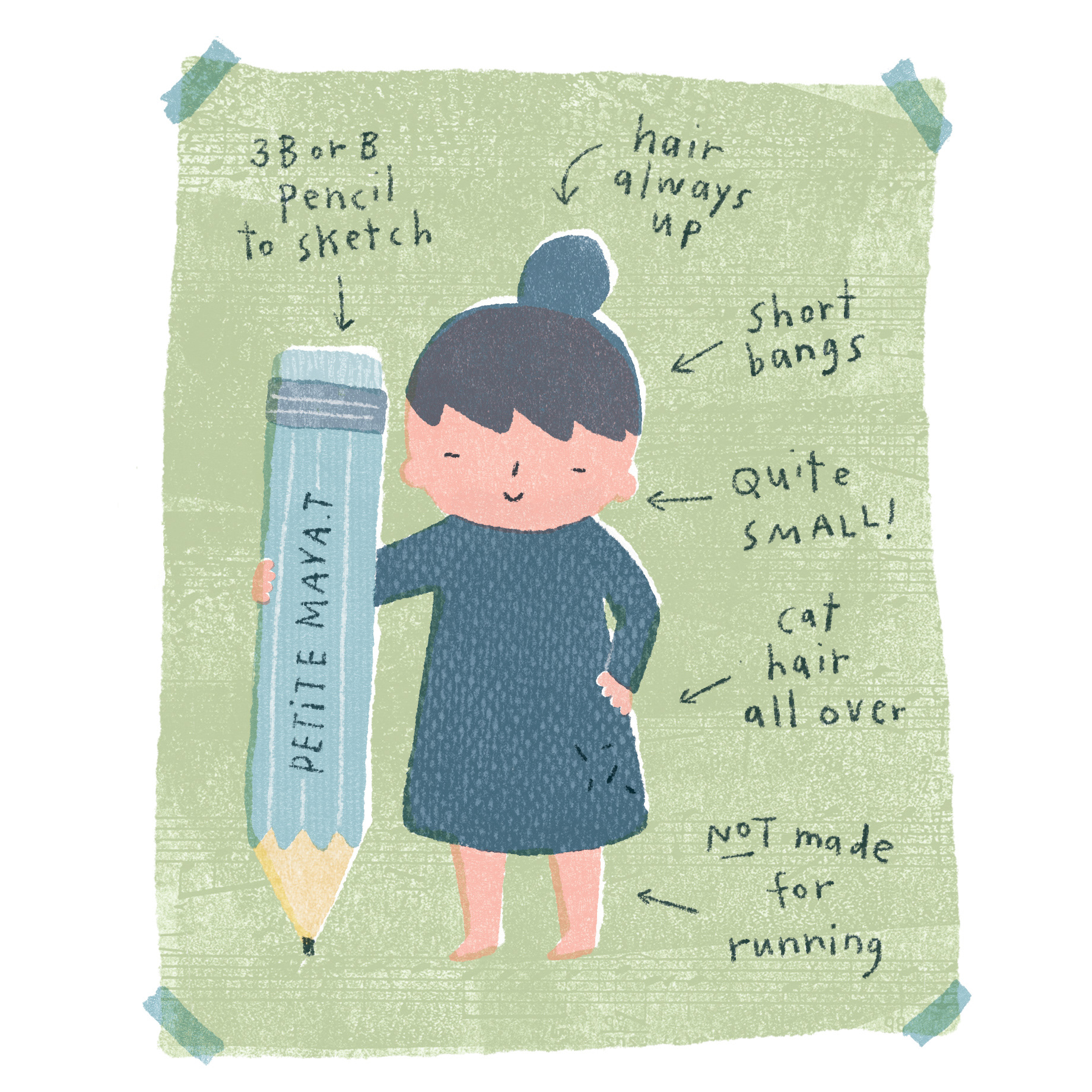 Maya Tatsukawa
illustrator & book designer & crafter
Hello, I'm Maya!
And yes, I am petite (which means small in french) but bigger than a pencil.
My life and work is a never-ending happy project, 
where I strive to add a small piece of happiness to a person's day
with a smile or laugh in 
the picture books I illustrate and sometimes write.
I also
 design children's books created by brilliant authors
and illustrators during the day for Walker Books US. 
When I'm not designing, illustrating, or thinking about children's books,
you can find me baking desserts, eating ice cream, or searching
for the perfect scone just outside of Boston.
For boo

k design inquiries (or to say hello!),
please contact m

e at
petitemayat(at)gmail.com
For book illustration inquiries,
please contact my lovely agent, Wendi Gu, at
wgu(at)sjga.com
--------------
イラストレーター
児童書デザイナー

ボストンで生まれ育ち、ニューヨークとソウルでの大都会生活に少し疲れ、故郷に帰りました。
現在、児童書のデザイナーとして働きながら、絵本作家の活動もしています。
日常生活での小さいな幸せを忘れない事を心掛けながら、
チャーミングで笑顔になる作品を目標にしています。
連絡はこちらまで 
petitemayat(at)gmail.com
--------------



BOOKS
The Bear in My Family
(2020, Dial Books)
Dandelion Magic
(

2021, Dial Book

s)
Sunday Pancakes
(2022, Dial Books)
Give This Book Away 
(2022, Knopf Books)